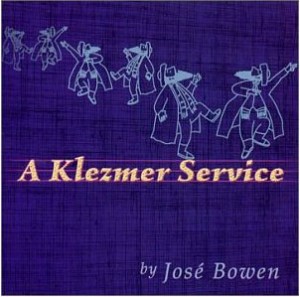 Track Listings
1. Doyne
2. Heenay Mah Tov
3. Thank You God
4. Barchu
5. Sh'ma
6. V'ahavta
7. Mi Chamocha
8. V'shamru
9. Yishmechu
10. Shalom Rav
11. Bayon Hahu
12. Finale-Exit Dancing!
13. Doyne (alternate take)
What's great Jewish jazz? Take 6 burnin klezmorim (musicians), 6 outstanding soloists, a huge children's choir, and even larger adult choir (250 singers altogether) and a score by one of America's great composers and arrangers.
It's a service? Music and prayer have been connected since the beginning; the spirit and meaning of the prayers is deeply felt here. How else can you raise a joyful noise?